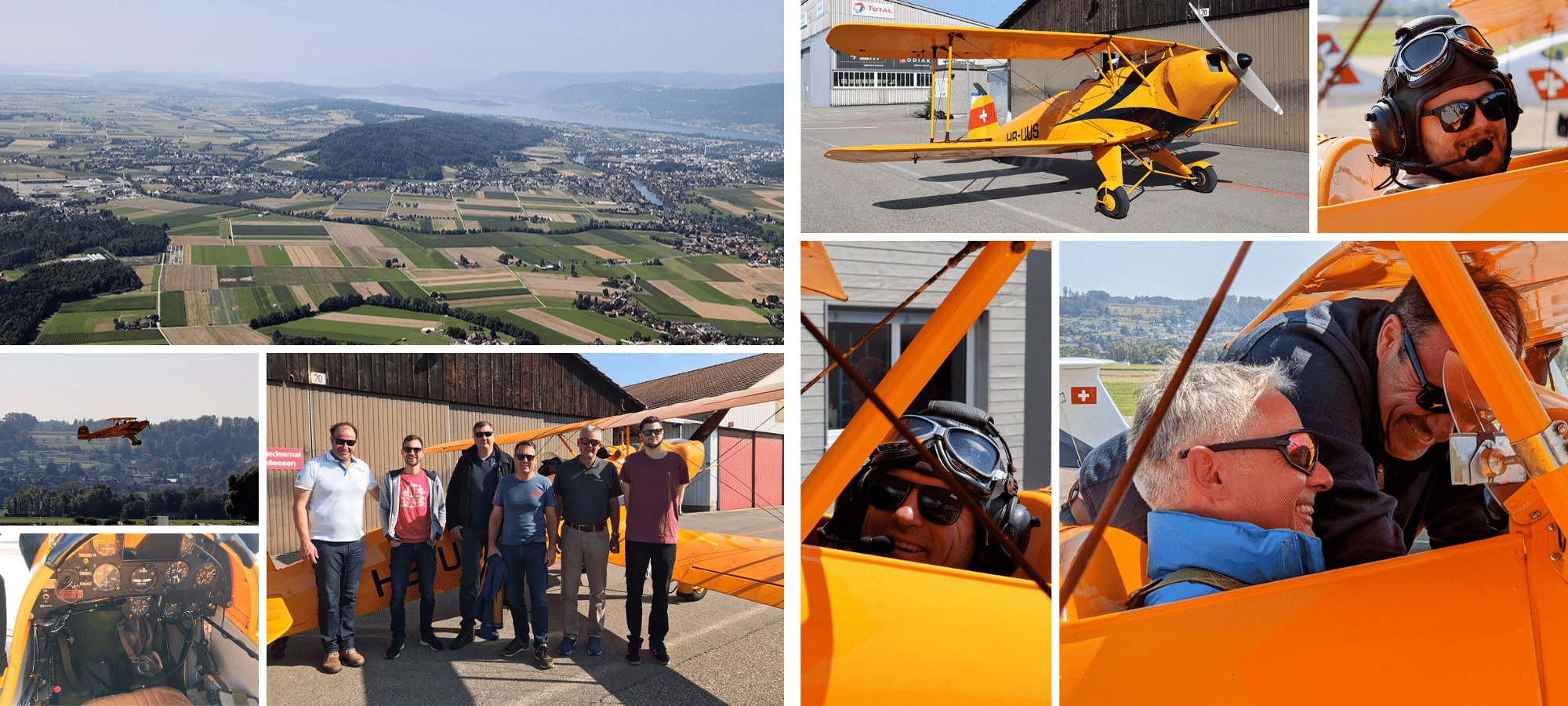 Zum 10-jährigen Firmenjubiläum hatten wir uns etwas ganz Besonders überlegt: Wir verlosten einen exklusiven Klein-Event unter unseren Kunden. Die glücklichen Gewinner durften am 11. August 2021 eine Amanox Cloud-Journey der Superlative erleben und entdeckten für ein Mal die Welt von oben im Rahmen eines Rundfluges mit dem Doppeldecker Bücker Bü-131, Baujahr 1939.
Die glücklichen Gewinner des Wettbewerbs waren:
André Dousse von Galliker Transporte
Lukas Höhn, Flughafen Zürich
Christoph Siegrist, Schweizerischen Post
Das Motto des Events in Anlehnung unserer Firmenwerte:
We are curious to find out how this old fellow flys at that age.
We inspire the customers lucky and brave enough to come with us on this cloud journey (although we really hope there are only very few clouds and lots of sunshine).
We live cloud day by day and now it's time to enjoy it from above.
Die vielen tollen Fotos zeugen von Spass und Nervenkitzel – aber sehe selbst!